My Name is Hollis Liu
aka Hanjie Liu or 刘瀚杰
I'm a Senior undergrad at Drexel University majoring in Computer Science. (Double Major in Math and Minor in Music) I'm super passionate about Apple and programming since I was young. I was awarded Apple's WWDC 2016 Student scholarship with 2 apps up in App Store. I've interned at SAP and currently doing research in the Digital Patholopgy Lab at Drexel Medicine. Also, Music is a big part of my life: I love classical music and play the first violin in Drexel University Orchestra. I enjoy my life.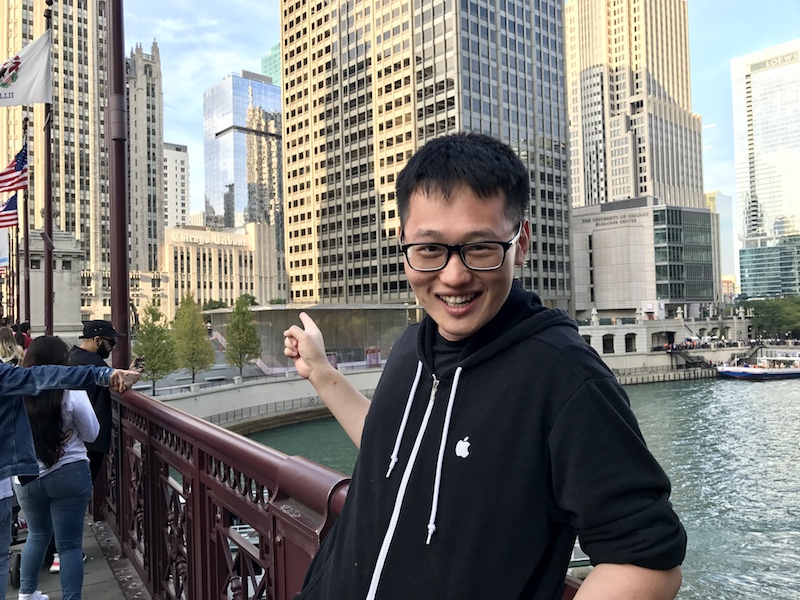 I focus on Apple platform Dev
but also a lot more
As you may have noticed in the chart, I broke my skills into 4 quadrants based on the amount of experiences and level of understanding I have.
On the top left are the skills I'm most familiar with. I've been developing iOS with Swift for 2 years now. It's my favorite platform and I'm super passionate about it. I also play around with Watch apps. Currently, I'm architecting a music related app. Please contact me if you want to join.
Python is one of my favorite languages because it allows me to quickly code up ideas and do fast iterations. I almost use python exclusively for my homework assignments or research projects. I started doing computer science and pathology related research spring 2016. Some published results can be found below.
I've taken on a Computer Graphics concentration and I'm very committed in learning and mastering graphics programming. I love the idea of bring math, physics and computer science together to create awesome things. In addition, I developed growing interest in web technology and machine learning recently. I've been taking related courses at school and done some side projects. Stay tuned for more!
*Photo credits to Apple staff at WWDC 16
These are either my past work or project in developing
Here is my fortnightly playlist, enjoy!
Every 2 weeks, I curate my own classical music playlist. Each playlist has its own theme. This week, we have...
View Archive