My Name is Hollis Liu
aka Hanjie Liu or 刘瀚杰
I am a first year PhD student studying/researching computer graphics at Clemson University. I earned my bachelor's degree in computer science at Drexel University. I have been super passionate about Apple and programming since I was young. I was awarded Apple's WWDC 2016 Student scholarship. Music is a big part of my life: I love classical music and play first violin in orchestras and string quartets. I enjoy my life.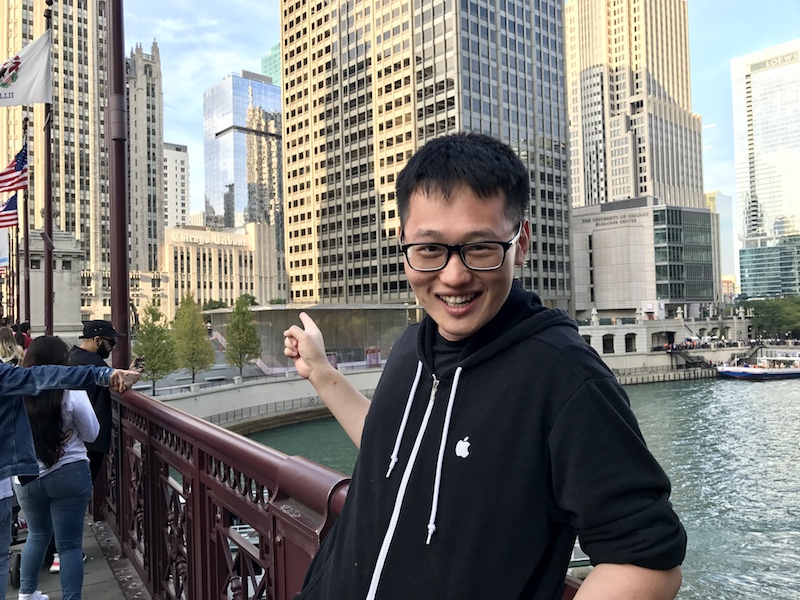 I focus on Apple platform Dev
but also a lot more
This is an old blurb written a few years ago. I will upload an updated version soon.
As you may have noticed in the chart, I broke my skills into 4 quadrants based on the amount of experiences and level of understanding I have.
On the top left are the skills I'm most familiar with. I've been developing iOS with Swift for 2 years now. It's my favorite platform and I'm super passionate about it. I also play around with Watch apps.
Python is one of my favorite languages because it allows me to quickly code up ideas and do fast iterations. I almost use python exclusively for my homework assignments or research projects. I started doing computer science and pathology related research spring 2016. Some published results can be found below.
I've taken on a Computer Graphics concentration and I'm very committed in learning and mastering graphics programming. I love the idea of bringing math, physics and computer science together to create awesome things. In addition, I developed growing interest in web technology and machine learning recently. I've been taking related courses at school along with some side projects. Please stay tuned for more!
*Photo credits to Apple staff at WWDC 16
These are either my past work or project in developing
Here is my fortnightly playlist, enjoy!
Every 2 weeks, I curate my own classical music playlist. Each playlist has its own theme. This week, we have...
View Archive