My Name is Hollis Liu
aka Hanjie Liu or 刘瀚杰
I am a forth year PhD student studying/researching computer graphics at Clemson University. I earned my bachelor's degree in computer science at Drexel University. I have been super passionate about Apple and programming since I was young. I was awarded Apple's WWDC 2016 Student scholarship. Music is a big part of my life: I love classical music and play first violin in orchestras and string quartets. I enjoy my life.
I currently reside in Seneca, South Carolina. I was born and raised in the beautiful city of Huzhou, ZJ, China.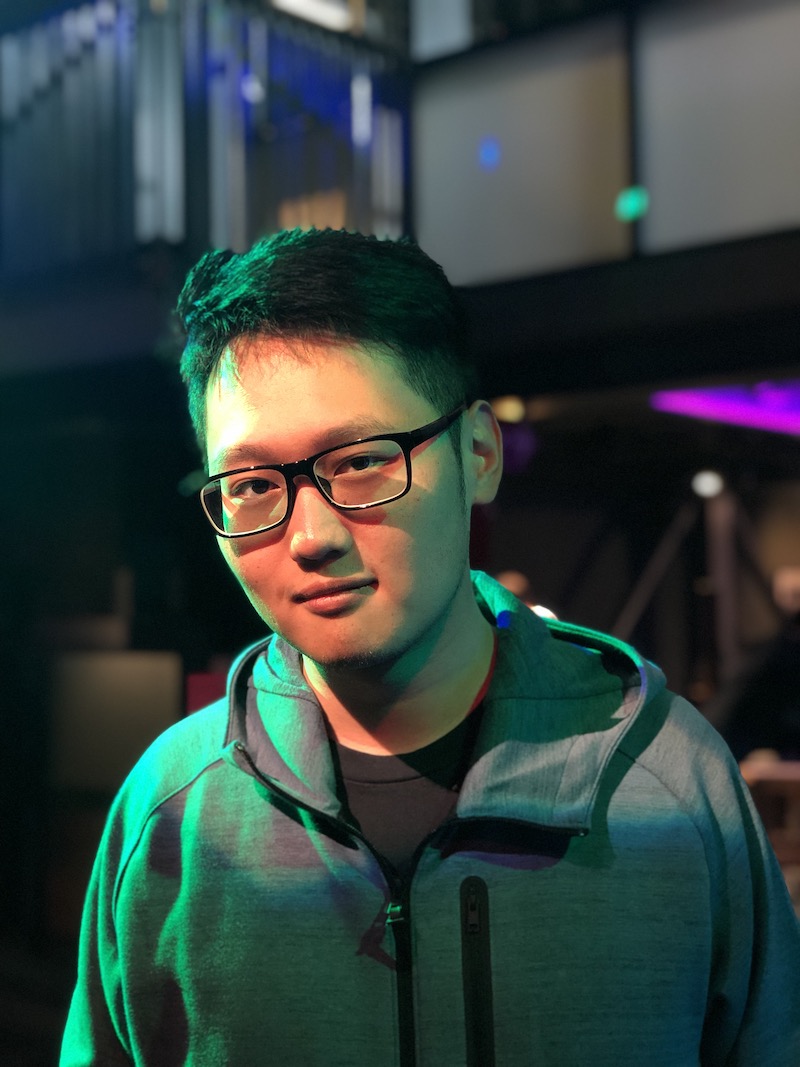 Photo credit: Alex C. @ Exploratorium, SF, CA, 2019 I focus on computer graphics research
but also a lot more
Hanjie "Hollis" Liu received his bachelors degree in computer science in June 2018. He was awarded the Undergraduate Outstanding Research Award at Drexel University for his research work on 3D model similarity evaluation techniques and medical image analysis work. Hanjie is now a first year PhD student studying computer science at Clemson. His current research interests include physically based simulation and data intensive computing. In the past 8 months, he took courses on topics of physically based modeling, parallel architecture and human computer interaction. In his spare time, Hanjie enjoys writing iOS apps and playing the violin at local string quartets.
Hollis breaks his skills into 4 quadrants based on the amount of experiences and level of understanding he has. Hollis loves the idea of bringing math, physics and computer science together to create awesome things.
*Photo credits to Apple staff at WWDC 16
showcase of my major work
some minor projects
Here is my personal playlist, enjoy!
I curate my own classical music playlist. Each playlist has its own theme. Here is the latest one:
View Archive